All the latest views and news here
Blog: Pro Bono Involvement for Trainees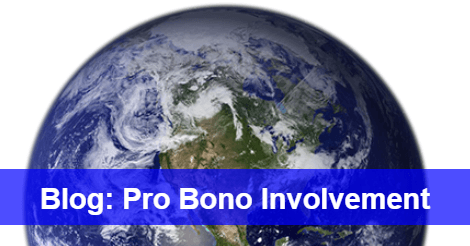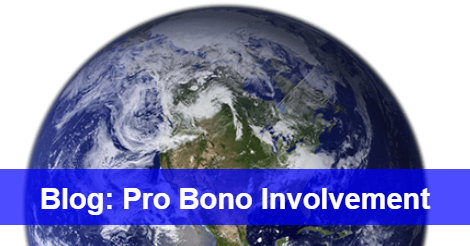 by Josie Good and Helene Zotiades, Trainees
Q: What pro bono can trainees get involved with?
Josie: We have an amazing range of charitable, community and pro bono initiatives that you can get involved with. Since I started at Shearman, I've really enjoyed assisting at the local legal clinics. Shearman partners with two clinics: the Family Law & Domestic Violence Legal Clinic and the University House Legal Advice Centre.
Helene: Shearman also offers the opportunity to work on larger one-off pro bono projects with teams of qualified lawyers. During my second seat, I worked on a project relating to standards of evidence applied at international and national levels when prosecuting war crimes and crimes against humanity.
Q. How does getting involved in pro bono improve your skills as a trainee?
Josie: As a trainee, attending legal clinics helps you develop lots of key skills. At the clinic you get face-to-face client contact (which makes a change from email exchanges!), you are given loads of responsibility to take ownership of your matter and you get to learn and experience a specialism of law that you wouldn't normally (such as landlord & tenant or probate). It's a great way to add a bit of diversity into your working day! I've particularly enjoyed having the opportunity to meet other associates and partners from Shearman who I wouldn't have necessarily worked with normally.
Helene: On large one-off pro-bono projects, you are given more responsibility and independence than you would usually be given on a transaction, which is very stimulating. The project I worked on involved extensive research and the drafting of a memorandum. While I was given a fixed long-term deadline and guidance on how the end product should be structured, I was able to manage my own work-load and research strategies as I saw fit. The degree of responsibility and independence I was given reminds me of these afforded to qualified lawyers.
Q. Why is pro bono important to the firm?
Josie: At Shearman, we think that giving back to communities is really important; be that the local communities on our doorstep or international communities half way around the world. A lot of the individuals we work with would not otherwise be able to afford representation, but that is where we can assist. The clients you meet are always so thankful and it's a great feeling knowing that you have done your bit to help.
Helene: From a firm perspective, the involvement in pro bono is something clients often look for when they are picking a legal advisor. When we are doing great pro bono work, it really gets noticed in the legal market. On a personal level, the ability to share your time or some of your – hopefully developing – skills with those less fortunate, non-profit organisations or charity foundations of clients is very rewarding.