5 minutes with Suzy Norman, Future Trainee
13th December 2017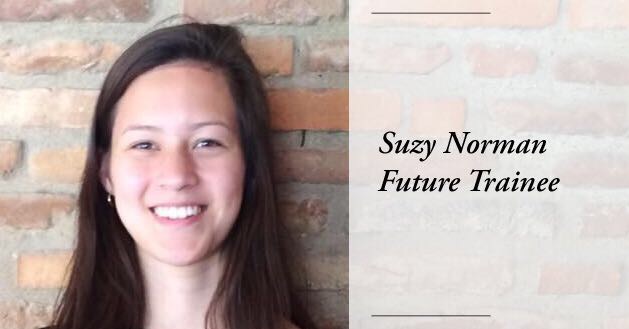 What University did you attend?
University of Oxford (Jesus College)
What subject are you studying?
Law
When do you join as a trainee?
August 2019
How did you hear about Shearman & Sterling?
In my first year of university, I joined the SEO London Corporate Law programme, an initiative developed to promote diversity in the legal sector by supporting students from ethnic minority or low socio-economic backgrounds to reach their career potential. I first heard about Shearman & Sterling through the Corporate Law programme, as it is a sponsor firm that works very closely with SEO London to achieve its aims.
What made you apply?
Shearman & Sterling's partnership with SEO London made me aware from an early stage that the firm was not only one of the world's leading global law firms but also very committed to the promotion of diversity and inclusion. During my research, I prioritised firms that I believed would be meritocratic and inclusive environments to work in. For me, it was important to get a feel for the culture of the firm first-hand and so I applied for an open day at Shearman & Sterling.
This short but valuable insight into the firm turned out to be the deciding factor in my application for a vacation scheme, with a view to gaining a training contract, so I wouldn't underestimate the value of short interactions with firms.
How did you approach the initial application form?
I made sure that I had completed thorough research prior to starting the application form, so that I was able to offer genuine and interesting answers to the questions. As I was aware of the firm's values and the key skills looked for in potential trainees, I was able to tailor my answers specifically to Shearman & Sterling. This is key in making your answer stand out from the numerous applications received by the graduate recruitment team and it is really important to back up everything you say with relevant examples.
Did you do a Vacation Scheme and if so, what did you learn/enjoy?
Yes, I completed the winter vacation scheme in the second year of my law degree. My two weeks were split evenly between the M&A and Antitrust teams. I was given considerable responsibility and completed typical trainee tasks in both practice areas, such as drafting NDAs, reviewing articles of association, updating merger matrices and revising market definitions. I was surprised by how much I enjoyed completing these tasks and how appreciative my colleagues were for my efforts, which really reflected the collaborative culture of the firm. I really enjoyed the range of informal networking events and a highlight of the vacation scheme was definitely the Christmas party.
What made you accept?
Following the vacation scheme, I could genuinely see myself working at the firm as a trainee and beyond. There were also a number of other reasons – Shearman & Sterling's training programme is very well-established and as a trainee you will have access to a great support network whilst also being exposed to high-profile clients and 'real' work.
What advice would you give to others who are interested in Shearman & Sterling?
There really is no one single 'type' of trainee that Shearman & Sterling is looking for, so it really is the case that you should just be yourself throughout the process! It's really important to do your research and make use of the resources on offer - the Shearman & Sterling graduate recruitment blog and webinars are particularly useful. However, don't overthink the application process - applying for vacation schemes and training contracts can be stressful, but if you have a genuine interest in commercial law and a strong skillset then you have to trust that you will end up at the right firm for you.
by Suzy Norman, Future Trainee
Share this: