5 Minutes with Olivia Spong, Future Trainee
23rd March 2018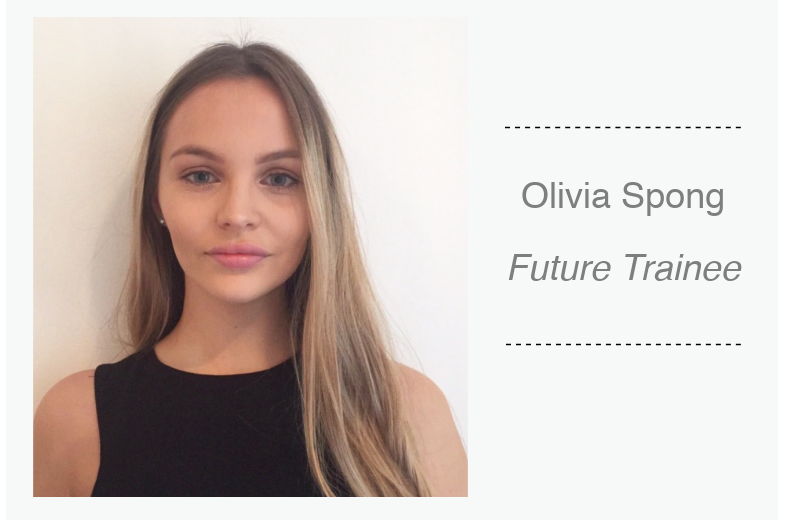 What University did you attend?
Queen Mary University of London.
What subject are you studying?
Law (LLB).
When do you join as a trainee?
I will join the firm in August 2019.
How did you hear about Shearman & Sterling?
I attended an application presentation at Shearman & Sterling's offices at the start of my first year of university. This gave me a great introduction to the firm and detailed its application process.
What made you apply?
The combination of Shearman & Sterling's practice areas and clients initially interested me, given the opportunity these provide to work on global, market-changing transactions. I was also attracted to the small size of the firm's trainee intake, as it provides a high level of responsibility from an early stage. Meeting trainees from the firm at various events cemented my decision to apply.
How did you approach the initial application form?
I started by looking at the firm's graduate recruitment website which provided an overview of its practice areas and videos explaining the work of each one. I then researched transactions undertaken by the firm on its website which gave me a better understanding of the function of each department in practice. I supplemented this information with research I found on the firm's LinkedIn and Facebook, as well as other websites including Law360 and Chambers Student. I also attended events such as the Head Start Scheme and the Women in Law Conference. Meeting the firm and having my questions answered gave me the information I needed to explain my reasons for applying, what made Shearman & Sterling stand out for me and how my experiences would complement the firm's work.
What made Shearman & Sterling different to other firms?
I was initially attracted to Shearman & Sterling's high rankings in its main practice areas. The guarantee of sitting in at least two of its main departments, Finance, Project Finance & Development and M&A during the training contract was therefore extremely appealing. The high amount of first- in-kind work completed by Shearman & Sterling excited me due to the prospect of working on novel transactions.
The small trainee intake also appealed to me given the opportunity to work closely with senior members of the firm and have access to high levels of responsibility, which was confirmed during my vacation scheme. Finally, the personable culture of the firm stood out, as having attended the Women in Law conference in November 2016, I recognised the firm's commitment to career progression and development.
Did you do a Vacation Scheme and if so, what did you learn/enjoy?
I completed a summer vacation scheme in June 2017. I spent the first week in Financial Institutions Advisory & Financial Regulatory and the second week in Finance. Sitting in these two departments gave me a great understanding of the difference between transactional and advisory seats, and the approach to work that comes with this. I was made to feel part of the team and was given work that allowed me to understand the function of both departments. I even had the chance to work on a pro bono project with a fellow vac schemer. I thoroughly enjoyed finding out more about the work of the firm and the opportunities afforded to its trainees.
What made you accept?
The combination of the firm's small trainee intake, its practice areas and its high-profile work initially intrigued me, but it was the culture that made me accept. During the vacation scheme everyone made an effort to explain their work and their experience with the firm to me. I was involved in the work of each department and everyone strived to ensure that I understood what I was working on and how this contributed to the transaction. I was extremely appreciative of the time and support I was given during my vacation scheme and felt this would continue during the training contract. This supportive environment confirmed by ambition to work for Shearman & Sterling and I was therefore delighted to accept my training contract offer.
What advice would you give to others who are interested in Shearman & Sterling?
Completing a vacation scheme gave me the best understanding of the firm and I would highly recommend applying. This really is the best way to get to know Shearman & Sterling and find out if it is the right firm for you. I would also recommend meeting the firm at different events and presentations throughout the year.
The graduate recruitment website and Facebook page provide some really useful insights that can help you prepare questions to ask when attending an event, which will make you stand out on the day and in future applications.
Share this: