Vacation Scheme to Training Contract – Whiteboard Wednesday
Vacation Scheme to Training Contract: 11 Reasons why a vacation scheme can be the best route to get a training contract
1. Vacation Schemes take place earlier in the recruiting cycle
Recruitment for vacation schemes usually takes place before direct training contract recruitment. This is the case for most law firms. Law firms may fill all their training contract places from vacation schemes before they start to evaluate direct training contract applications. Increasingly, fewer places are available to direct training contract applicants.
The deadline for direct training contract applications traditionally is the end of July. Vacation scheme deadlines vary, but are typically in January.
2. Better Understanding of the Firm
Spending two weeks with the firm will give you an advantage. It is another of the reasons a vacation scheme can be the best way to get a training contract. You'll get a feel for the firm. You'll understand working styles and culture. You'll gather all this information before you head into the formal assessments. This can certainly give you an advantage, particularly if you are asked questions about the firm - which you certainly will be.
3. You know the people you are being assessed with
If you complete a one-day assessment centre, you'll be thrown into group assessments with people you only met that day. That's not necessarily a bad thing, but this isn't going to happen with a vacation scheme. You will have had the opportunity to meet your fellow vacation schemers prior to any assessments you'll be asked to complete. This situation is more realistic and relevant to day-to-day life in practice where you will be working with colleagues you know well.
4. Vacation Scheme recruitment only
Some firms only recruit from vacation schemes believing it to be the best way to evaluate you as a potential solicitor. If you are applying to these firms, then you can rule out direct training contract applications.
5. Social Events
Socials are now a fundamental element of vacation schemes. They offer candidates the opportunity to show personality. Assessments can be nerve-racking. It's difficult to get a holistic view of people under that pressure. This can sometimes be an issue law firms have with one-day assessments. Vacation scheme socials, on the other hand, provide a more informal setting in which to relax.
6. It's still two weeks of work experience even if you don't get a Training Contract
You will be assessed for a training contract whilst on a vacation scheme – but you might not receive a training contract offer. Although this will be a disappointment, the vacation scheme will still be highly relevant. It will look good to other potential employers. You will have gained an insight into life in a law firm. You will have carried out typical trainee tasks.
All these factors will help you to secure a training contract in the future. Vacation schemes are often cited as being the best type of legal work experience you can have on your CV.
Law firms will be aware that if you have a vacation scheme on your application it will probably mean you weren't offered a training contract following your vacation scheme at that firm. Some candidates believe this will blight their future applications; this isn't the case.
Law firms know how difficult it is for candidates to secure a training contract. Receiving a rejection from one firm doesn't mean you're unsuited to other firms. Candidates should be honest about any previous vacation schemes and should reflect on any feedback they received and take this on-board.
7. You can build up your network
Building up a professional network is important, and you can start to do this early. Opportunities can often open up in unlikely places. Building up a professional network can avail these opportunities to you. The people you meet on the vacation scheme could well be important contacts in the future.
This doesn't mean handing out home-made business cards to everyone you meet on day one. But it is acceptable to stay in contact with people and connect professionally.
8. Show you can add to 'real work'
On a vacation scheme you can expect to get involved in real work. This is an advantage that a vacation scheme offers over a direct training contract application.
You'll have more scope to demonstrate your skills on a vacation scheme. If you are asked to complete a typical trainee task, and you do it as well as a trainee, that's going to impress your supervisor. It will have a big influence on whether you get a training contract at the end of your vacation scheme.
9. Culture
For anyone who has started to research law firms, you'll often find that firms appear very similar from the outside. It is the culture can vary. This is true. Work experience, through a vacation scheme, can help you understand what the culture is like – and importantly, whether you like it!
Culture is difficult to label. A particular culture, or office working style, can be perfect for one person, but not for another. This is why cultural labels (e.g. aggressive, old-fashioned) on law firms can be misleading. During a vacation scheme you'll get to figure this out for yourself.
Law firms will always want people to join them with their eyes open and with an understanding of what's expected.
10. Compare your skills to trainees and other vacation scheme participants
Vacation schemes also offer you the chance to see how your skills and abilities compare to people in the firm and your fellow vacation schemers.
This isn't about being overly competitive or sharp-elbowed – but it does give you the opportunity to see if you can do the job. You won't be expected to be an expert during a vacation scheme. You may be given research or drafting tasks to complete on the vacation scheme which you'll be capable of doing. Vacation scheme participants often complete tasks to a very high standard because they have already developed the relevant skills.
11. Ask Questions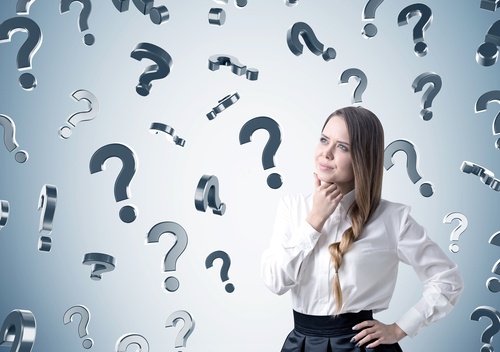 The longer you spend at a firm, the more opportunity you'll have to ask questions. Asking questions can show a firm that you are genuinely interested in the work and you are inquisitive. As you'll be doing real work on a vacation scheme you'll get to ask questions about these tasks, and that will help your understanding of the role of a commercial solicitor. These are opportunities you don't get on a one-day assessment centre.