All the latest views and news here
Training Contract Applications [in 2023]: The Definitive Guide
It's 2023. Why not make this the year you secure a training contract.
For followers of Shearman & Sterling, you know that we like to produce helpful and informative application advice and this year will be no exception.
Ahead of this year's vacation scheme deadline, we have created a list of all the information you need to submit an excellent application.
There is plenty more information contained in our Information Hub, but here are our most relevant pieces of information for vacation scheme and training contract applications.
#1: A step-by-step guide (with images) to submitting vacation scheme applications through apply4law
As a starting point, it is worth understanding what the application form looks like. In this article, we take you through each of the 16 steps required to complete a training contract or vacation scheme application form via the apply4law portal.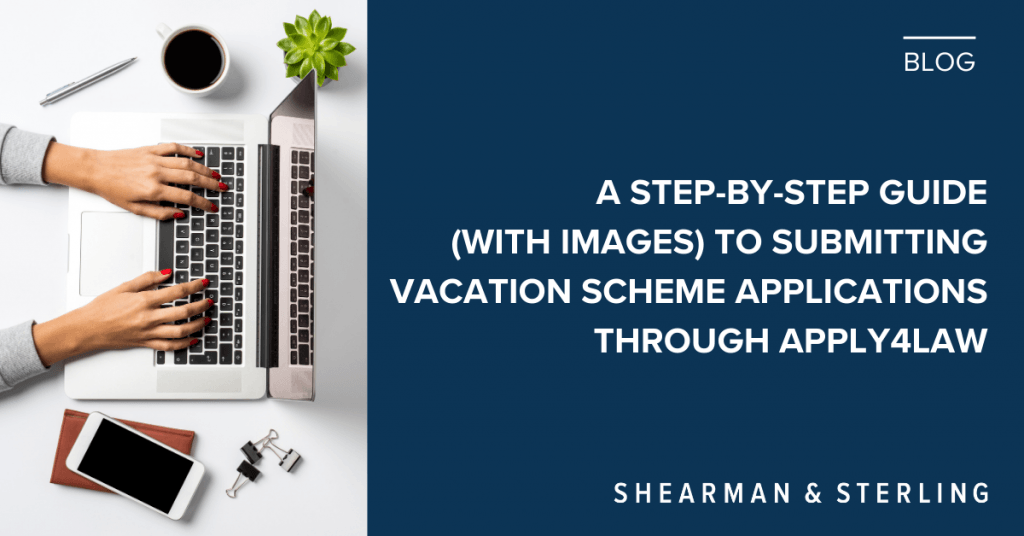 #2: A four-step process for writing training contract applications
Before you start writing, it is important to have the right approach. Investing time at the start can help you become much more efficient with your time and effort. This video gives you tips on how to approach the application writing process.
#3: 100 ways to improve your training contract application
In this article, we produced an extensive list of all the things you can do to improve your training contract application. And when we say everything, we mean EVERYTHING! This is a must-read for anyone applying for training contracts in 2022.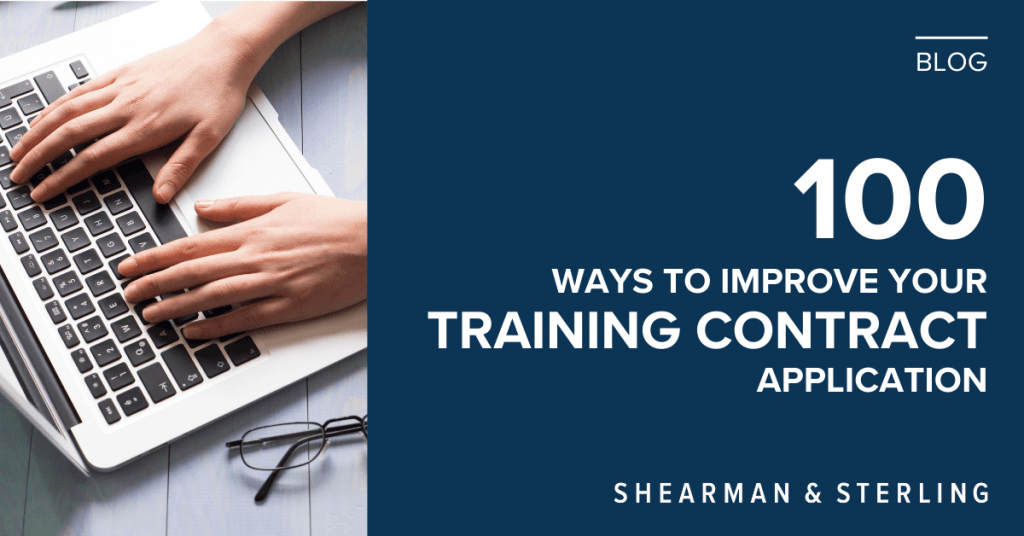 #4: How to avoid repeating a law firm's website
One of the hardest parts of submitting a training contract or vacation scheme application form is making it personal and unique. There is lots of information about law firms online, but you don't want to simply repeat this information in your application forms. Simple repetition won't get you very far. In 2022, there are so many sources of information – law firm websites, social media, legal publications, YouTube etc. Part of the training contract application process involves taking this information, distilling it into the parts you consider most relevant and then using this information to write a unique application.
#5: Breaking down the buzzwords
When reading law firm websites, you will often come across the same terms. In this video, we give you some advice on how you can better understand what these terms mean and how you can begin to differentiate law firms based on these commons terms.
#6: What to do if your training contract applications have been rejected
In this video, we tackle rejection head-on. If you have previously been rejected, this video looks at the ways you can improve your application.
#7: Most common training contract application mistakes
Before submitting your application, it's worth checking that you are not making any of these common mistakes. As most training contract applicants are aware, rejection is par for the course (unfortunately!) Rather than become disheartened, is better to focus on improving your future applications. Typically, we interview 5-10% of all vacation scheme applicants. Ultimately, lots of candidates get rejected at the application stage. This doesn't mean that your application is poor. It simply means other applications were better. It is very common for applicants to re-apply with a much stronger application.
#8: What counts as work experience on your training contract application
If you are unsure how to write about your work experiences in your training contract applications, this video explains all.
Summary: Training contracts in 2023
If you have read the articles and watched the video above, you'll have an excellent understanding of what we are looking for at Shearman & Sterling and how to craft the perfect application.
Applications for our 2022/23 vacation schemes are currently open. We recruit all our trainees via our vacation schemes and we are running four vacation schemes this year on these dates:
6 – 16 December 2022
7 – 17 March 2023
18 – 28 April 2023
20 – 30 June 2023
By now, I'm sure you know why Shearman & Sterling is a fantastic place to start your career, but here is a short video summary: