All the latest views and news here
First Month at Shearman & Sterling – A First Seat Trainee's Perspective
Whilst applying to law firms, most vacation scheme candidates have listened to (or these days virtually met) law firms' trainee representatives. Indeed, at panels, sponsored lectures and networking events, various second, third and fourth seaters, emerge from their respective offices to answer the gathered applicants' questions. Inevitably, as the evening progresses, the assembled future solicitors enthusiastically recall their best TC stories to date.
Of course, the warnings, hints and tips provided by trainees are valuable to applicants, particularly for written applications. After all, six months in a seat can teach you a lot about a practice group. Likewise, multiple seats allow trainees to contrast areas of law, recognise legal sector nuances, and compare the busier periods from the quieter moments. More experienced trainee solicitors can also provide useful insight into the firm's culture, clients and its personnel.
But truthfully, how many readers truly know what they will do on day one? Or days two, three or four for that matter? When does it all begin to click for the fresh trainee you may be wondering?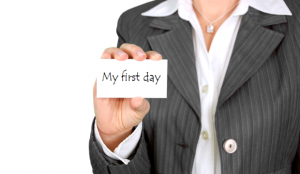 Well, unfortunately, nobody can give you a definitive date when you start to feel comfortable as a trainee solicitor. The truth is that the TC learning curve is steep and unending. Consequently, even first or second seat trainees can easily forget just how little everyone knows when they first start their legal career.
Accordingly, we thought that it would be helpful for applicants to hear the views of two new starters at the commencement of their training contract journey. Therefore, following the completion of their first month at the firm, Matthew Dow (MD) and Nathalie Warke (NW) offer their thoughts on what life is realistically like as a new Shearman trainee.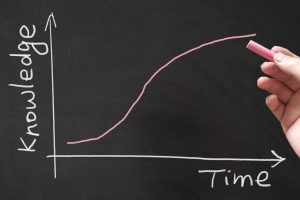 Tell us a little bit about yourself
MD: I'm Matt, I am currently a first seat trainee in the Finance Group. I did my vacation scheme at Shearman in Winter 2019 and I have just finished the LPC at University of Law. I used to be a Regulatory paralegal at another London based law firm. Elsewhere, I previously worked in mobile marketing for King, the makers of Candy Crush Saga. Outside work, I love stand-up comedy and running.
NW: I'm Nathalie, and I am spending my first six months in Shearman's Antitrust practice. I did the Summer 2019 Vacation Scheme, and like Matt, have just finished the LPC. Before that, I did an LLB at the University of York. Outside work, I enjoy dog walking and rollerblading (a lockdown hobby).
What was the Shearman induction process like? Any highlights, how did the induction help you prepare for starting your seat?
MD: The induction process is very comprehensive. You are given six days of detailed lectures covering all aspects of the business from employees all across the firm. For example, you receive guidance on the best way to work with the Personal Assistants and the pro bono opportunities that are available at Shearman. Plus, there are talks from the firm's Legal Project Management, HR and the Facilities teams. Additionally, we attend external training sessions for our Professional Skills Course electives, such as improving our public speaking. Almost every area of life at the firm is covered in some way during induction.
NW: Matt has given a great overview of the inductions. Highlights for me included IT training, and presentations giving insight into each of Shearman's practice groups. These sessions made me feel prepared and at ease going into the first seat.
What was your first week like in your first seat?
NW: My first week included a London-Brussels team meeting. Everybody gave an overview of what they had been working on, which was very interesting and made me feel like part of the team from the get-go.
The work itself has been fascinating. I've been given research tasks, as well as a 'multi-j' (analysing whether competition authorities need to be notified about a transaction in relevant jurisdictions, considering factors like company turnover and market share). You get an immediate sense of how international the work is.
MD: My first week was quite intense, but I found it really enjoyable. Admittedly, there were late nights but that is to be expected in a transactional seat at times. In terms of work, from the outset, I was involved in incorporating lawyers' comments into documents, minor drafting tasks, generating checklists for various projects and completing company search questionnaires ('CSQs'). For reference, a CSQ involves reviewing and analysing a company's articles of association, its registered charges (such as mortgages) and checking its directors. Pretty quickly, you become familiar with Companies House and other research platforms!
Despite the workload, this early involvement was great. I was particularly pleased to be busy from my first day as I got to meet most of the team promptly after joining the firm. Plus, six months in a seat can fly by. So, I am keen to make the most of my six month window of opportunity.
Have you received any extra training during your seat?
NW: Yes, we have regular, collaborative training lunches scheduled. My supervisor has also set aside time to go through topics like merger control, which has been useful in contextualising the tasks which I have been set.
MD: The Shearman training is phenomenal. In the Finance Group, we have in-person training with our experienced professional support lawyer and associate led presentations. Our PSL Helen is absolutely brilliant at taking complex concepts and breaking them down into easily understandable points. Meanwhile, she emphasizes the legal, commercial and practical points that are essential for trainees to remember to undertake tasks successfully.
Notably, Shearman also has an abundance of online training from previous years that you can refer to as a refresher when required. Likewise, I've also attending externally led lectures, including one talk concerning NFTs and cryptocurrency that was fascinating. Nonetheless, a lot of your training still remains on-the-job learning. This on-the-job training occurs because as a new starter you encounter completely new challenges and novel assignments all the time.
What sort of work have you been doing outside of your practice group?
MD: The Finance Group has been really busy – so most of my time has been spent on related finance work. However, I managed to attend a Bright Network event on Shearman's behalf which was great fun to be involved with. I find it surreal still being the trainee that is offering thoughts on the firm having recently been in the audience's exact position.
NW: Outside my practice group, I am working with two associates from Financial Institutions Advisory on an appeal case for a charity which supports those who are applying for Personal Independence Payment for physical or mental health conditions or disabilities. This has been an opportunity to get involved in community work, meet people across the firm, and learn about a different area of law.
What has been your biggest learning points so far? Biggest challenges?
NW: I have learnt to ask questions, particularly when first being given a task. Important questions to ask from the outset relate to deadlines, format, content, and relevant sources to use. Getting answers to these questions early on has enabled me to work more efficiently. People at the firm are also very happy to help!
MD: I completely agree with Nathalie about asking questions. If I am honest, a major learning point for me has been that taking instruction from lawyers is much harder than I initially anticipated and definitely something I have had to improve at. This is the case, even with my extensive pre-prepared checklists of questions to hand that I ask those delegating to me before starting a task.
I think that just because you are new – seemingly minor points, (but in reality essential details) can easily go over your head. Alternatively, your task assumptions are simply mistaken. Also, your legal related IT skills will have major room for improvement. Plus, being honest Shearman lawyers are extremely busy, our transactions complex and our deals dynamic creatures. Therefore, misunderstandings can potentially occur – especially in your first few days/weeks.
As such, the best approach that I've learned is to get to know your colleagues well. That way, you have an available network of junior lawyers who may be able to provide greater context or to answer the 'silly' questions. Spending time reviewing the documents discussed and re-reading emails as your knowledge develops is useful too. Personally, being in the office really helped me. Going into Shearman's office meant that I heard more about the transaction (the famous learning by osmosis!) and I could meet everyone I was working with in person.
Furthermore, if e-mailed instructions a quick win is to have all the attached documents open in advance of any delegation discussion. Seeing the contracts/agreements for even a few seconds can provide valuable background to terminology and make your assigned responsibilities clearer.
What has been the highlight of your seat so far?
NW: Antitrust involves looking deeply at products and markets to assess the competitive landscape. A particular highlight has been researching potential overlaps in food-related products!
MD: I think realising how international the Finance Group's work is. You are always told this global aspect of Shearman's work of course. Nonetheless, the first time you are on a deal and start liaising with local counsel from so many countries – it is quite eye-opening. Similarly, it has been interesting seeing the legal nuances of each jurisdiction that Shearman lawyers have to prepare for and adapt to.
How has your work-life balance been impacted?
MD: Truthfully, I think that the scales are currently strongly tipped in favour of the work side. As mentioned in Shearman's Whiteboard Wednesdays, transactional seats vary though depending on what stage the deal is.
I have also learned that the US firm long hours and weekend work stereotype has more to it. For instance, I have had friends' weddings almost every weekend (due to the Covid backlog) and my colleagues have generously ensured that this specific time is safeguarded from email/phone calls etc.
Additionally, I have started to manage my free time way better. For instance, I book morning sessions rather than evening gym classes to commit me to attending them. Furthermore, I organise larger social events to make the get-togethers more of an occasion.
NW: So far, I've found that you get a sense of when there are busy periods and when there are quiet periods, which makes it possible to plan and make time for hobbies.
What has your first month taught you about Shearman?
NW: Shearman has a supportive and friendly culture. Over the first weeks, several people have reached out to arrange chats and introductions, which has made me feel well-integrated.
MD: The firm will give you quality work and every opportunity to succeed. As a first seat trainee, you are expected to make mistakes. Nonetheless, real enthusiasm and a willingness to learn will go a long way at Shearman.