5 minutes with Andrew Sears-Black, future trainee
27th April 2018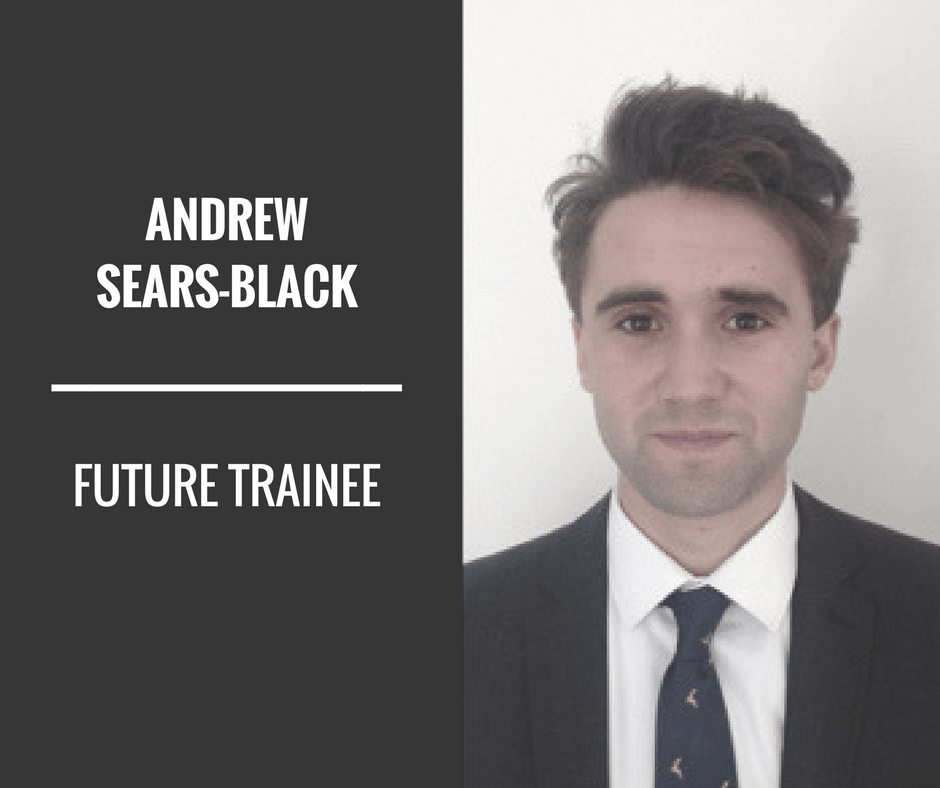 What University did you attend?


I did my undergraduate degree at Imperial College London and a postgraduate course at Queens' College, Cambridge.
What subject are you studying?
I studied Physics at Imperial and Economics at Cambridge.
When do you join as a trainee?
I join as a trainee in August 2019.
How did you hear about Shearman & Sterling?
I first became aware of Shearman through researching graduate opportunities in the legal sector, and reading commercial and legal news online.
What made you apply?
I attended a Shearman & Sterling campus presentation whilst at Cambridge. I knew that Shearman was innovative and international, and that it commanded the most influential and compelling mandates in a variety of practice areas. The presentation confirmed this favourable impression.
Furthermore, by talking to lawyers there I realised that the working culture described was one that I desired — being empowered by the great levels of responsibility to make a significant contribution, surrounded by personable and driven people who were genuinely interested and excited by their work.
How did you approach the initial application form?
Only by thoroughly researching the legal market was I able to understand not only what made Shearman appealing to me, but also how it performed relative to other firms on these factors. Then I was able to understand why Shearman stood out and what made it different.
Practically, I realised that I needed to both get the most favourable aspects of myself into the small application level, whilst ensuring that I exactly answered the question. This was something that I was particularly wary of — Shearman's combination of questions are unique!
What made Shearman & Sterling different to other firms?
Shearman in London strikes the balance of having a truly supportive culture, small team sizes to allow specialisation across a broad range of capabilities within seats, and the ability to generate matters contributing to the firm's global footprint of first-of-its-kind work. It is the combination of this, and the fact that Shearman is ambitious and in growth mode that creates an exceptional environment to learn in.
Did you do a Vacation Scheme and if so, what did you learn/enjoy?
I did the Spring Vacation Scheme in 2017.
I felt very lucky (little did I know that the Graduate Recruitment team had put thought into it) to be placed in the Projects and the Antitrust teams, allowing me to apply my knowledge acquired through my study of Physics and Economics. I was very surprised at how translatable my study at university was in being introduced to these practice areas. In both practice areas I really appreciated the fact that everyone seemed to have plenty of time for me.
Immediately I was made to feel welcome; everyone was genuinely very interested in their own work, was willing to explain what they were doing, and if possible, get you involved. Of course I gained an insight into a variety of trainee tasks, too — the work was engaging and truly appreciated by the teams that received it.
It was also interesting to learn about how the structure of teams, and how they worked together. There were frequent appreciative emails outlining achievements, done deals and recognising good work by others from across all practice areas in the London office, which was pleasing to see!
The Scheme was packed with social activities, too. We were spoilt with opportunities to engage informally with employees of differing seniority through lunch with the Graduate Recruitment team, a cooking class, participant drinks, mentor and buddy lunches, and a very impressive trip to Duck & Waffle. My favourite social activity, however, was playing in the Shearman 5-a-side football team — great to know it's possible to play during the week at work!
What made you accept?
Shearman & Sterling combines several important aspects I was searching for personally in my career: the consistently high quality work in jurisdiction-firsts; small teams ensuring exposure to a breadth of capabilities within each seat; preponderance of international deals and the ability to second abroad; and a unique culture of friendly and fun people.
There was an openness, accessibility and honesty to my insight at the Vacation Scheme that I truly appreciated. Through the office there was a transparency with respect to expectations and performance that seemed to keep everyone engaged, and everyone knew how to contribute to their team goals.
What advice would you give to others who are interested in Shearman & Sterling?
Firstly, I would definitely recommend attending the Shearman campus presentation, and speaking to trainees and the Graduate Recruitment team there. This may help you understand my second piece of advice, which is paramount to the application form and interview: know why the work and training at Shearman appeals to you! This will help you make sure your application is unique.
Share this: