All the latest views and news here
What do Trainee Solicitors Do? Top 50 Tasks
What do trainee solicitors do? What are the key tasks of a trainee lawyer? These are common questions we are asked by people looking to apply for a training contract.
The work of a trainee solicitor is varied depending on the practice group you are in, the type of deals or matters you are working on and how busy the department is.
To help give you more insight into what you would be doing as a trainee and beyond, we have created a list of the top 50 tasks of a trainee solicitor.
Here is our list:
1. Due diligence – DD exercises can range from a last-minute 'red flag' request where the deadline is only a few hours away to multi-week processes involving the preparation of a DD report that can stretch to hundreds of pages. It is usually a team exercise and is the best way to really get to understand how the target company works.
2. Conditions precedent checklist – as a finance trainee you will be responsible for running the CP checklist i.e. reviewing various conditions, chasing parties where necessary, to ensure that everything is satisfied pre-closing. This task is always good at getting you to understand the wider transaction, rather than the particular workstream you're on.
3. Legal research – This will usually flow from a client query or an unusual technical issue encountered in a transaction. It can involve reading case law, statutes, European law, regulatory guidelines or technical notes. Trainees are given a lot of responsibility in this area as the fruits of this research will feed directly into how the team answers the query or deals with the issue. Check whether your supervisor is looking for a one-line response in 30 minutes' time or a full-blown research memo next week (they don't always make this clear!).
4. Drafting board or shareholder minutes – Almost all company transactions that we assist with will start with a meeting being held by the company's board or its shareholders to consider and authorise the relevant actions. Trainees are usually given the first crack at drafting the minutes, by adapting a set precedent. Drafting minutes is a very good way to improve your drafting skills and to help develop your ability to think laterally about all the issues that need to be dealt with for the transaction to go ahead.
5. Interviews – Contentious seats might need you to conduct investigations to help build their cases, and these will often involve interviews with various employees or witnesses. A trainee will often help plan out the questions to be asked and go along on the day to keep a detailed note; you might even conduct a few interviews yourself, if the associate wants to create a less intimidating environment!
6. Liaising with local counsel – Shearman & Sterling is often at the centre of large cross-border deals, so we engage lawyers in other jurisdictions to draft documents and opine on the local law. Usually the trainee on the deal will be tasked with liaising with local counsel which involves checking for updates, reviewing their documents and giving the "greenlight" for execution. For example, you could be working on a deal spanning across 78 jurisdictions!
7. Graduate recruitment – Trainees give presentations at careers events in various universities, which is a good excuse to get out of the office for the day (and avail of the free drinks). Trainees also act as a mentor to vacation scheme participants and give in-office presentations to potential candidates.
8. Drafting submissions – In the run-up to a court deadline there will always be a lot of work and excitement so it is a case of all hands on deck. Often a trainee will have the opportunity to prepare the first draft of the whole or sections of the court submission. This requires a particular style of written advocacy, citing legal arguments and writing to persuade. This is a key motivation for really getting to grips with the facts and issues or your case right from the word go as you will invariably get the chance to lead at some stage if you have proven that you have a handle on it. The ultimate praise is when the partner sends out your first draft, un-edited, to the QC for her sign-off and she too sends it back un-edited: trainee success story!
9. Proofreading – It goes without saying that if we can't get all the details right how can anyone trust us to get the big things right when they really matter? Proofreading should not be considered boring. The key is to use this task to learn how the documents work and what the document is actually doing in the context of the case or the transaction as a whole. This requires close, proactive reading. Always try, if possible, to proofread with a fresh head.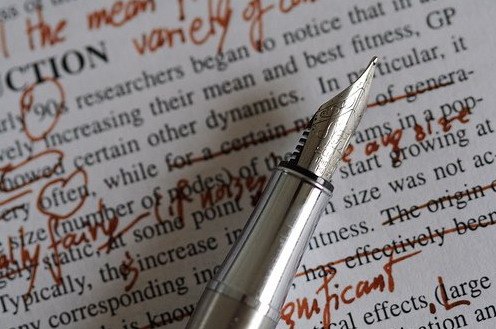 10. Preparing trial bundles – not the most glamorous of tasks, but still hugely important. As soon as you've seen the judge rebuke counsel for a page out of place, your focus is hugely improved! This task requires organisation and good communication skills, as you negotiate the contents of the bundle with the other side and have to ensure that all parties have the most up-to-date list at all times.
11. Corporate Structure Chart – A company's structure can have a huge impact upon the trajectory of a deal. Early in the process, a trainee is likely to be involved in creating a detailed chart showing the various subsidiaries, jurisdictions and %-holdings at play. This requires plenty of commercial research, digging through press releases and annual returns, and a strong attention to detail, but it's an incredibly rewarding task as the whole team will rely heavily upon the finished product.
12. Company House Filings – Trainees take the lead here. If time is not of the essence, filings can be sent by post. Urgent filings often involve trainees dashing across the city to Companies House in order to make the 3pm "same-day" filing service. A 2.59pm filing is definitely one way to get your heart racing!
13 Working with lawyers in other practice groups – A good way to expand one's network within the firm. In a transactional-focused firm like Shearman & Sterling, practice groups inevitably overlap on deals. For example, when working on a corporate deal, the M&A team may have to reach out to advisory departments such as tax, litigation, regulation and antitrust. Often it is the trainees who will be the link between departments which allows for a useful insight into other practice areas.
14. Developing industry knowledge – You quickly learn just how important it is to understand your client's industry. Whether it's flicking through the FT at a quiet moment or attending a conference on 'Maximising Value' in financial restructurings, there are plenty of opportunities to develop here. Be brave and ask the juniors around you as many questions as you can – you are learning!
15. Attending client events – While this is not a typical trainee task, trainees often get brought along to client dinners or events. At Shearman & Sterling, networking is encouraged at all levels.
16. Delivering presentations – many practice groups ask trainee solicitors to give short presentations on new legal developments at the weekly or monthly group meetings.
17. Filing documents at court – You might be asked to go down to the Rolls Building to get a claim form sealed (although we are switching to E-filing) or to file a bundle. The trickiest part is figuring out which desk to go to… Don't worry though, they're a friendly bunch.
18. Running workshops for students or future trainees – Trainees usually give the students a standard trainee task such as an NDA, and work through it together.
19. "Going to the printers" – This is d-day for the Capital Markets team, as everyone heads over to a professional printing service to finalise the offering memorandum in the build-up to a launch. As the trainee, you will likely be compiling various mark-ups onto the master copy of the OM; it's a great task for emphasising just how much work goes into each and every word of this 400-page document. The best part? The "printers" have copious amounts of free food, beers (post-work, obviously), and guitar hero; not the worst place to hang-out.
20. Negotiating NDAs – Non Disclosure Agreements / Confidentiality Agreements (NDAs) are really useful training ground for junior lawyers to learn drafting and negotiating skills. These are signed at the beginning of a transaction before confidential information is exchanged between the parties. This is an area where you could be given a lot of responsibility to agree an important transaction document. Usually, a trainee will take the lead (supervised by a more senior lawyer) and will agree with the client parameters within which agreement can be reached. The trainee will then be able to negotiate directly with the other side. Often you are negotiating with another trainee from a competitor firm (you may even know the person on the other side!). NDAs are a great way for trainees to get direct exposure to clients and to practise the art of negotiation.
21. Diversity & Inclusion – Shearman puts on lots of great seminars and events throughout the year – your only responsibility is to attend! (And enjoy the free lunch). As a trainee you can also join various committees, such as WISER (our women's network) or the Corporate Social Responsibility Committee, and help to organise the annual pub quiz and various other charity and diversity initiatives.
22. Winding-up Searches – A classic Finance trainee task is to call the Companies Court Winding-Up phone line in the week before a closing and check that the company has not been subject to any winding-up petitions. A fairly menial task but hugely important, as the partner on the deal will rely upon the all-clear when issuing the legal opinion.
23. Running definitions checks – This is an important task that can sometimes take hours for long documents. The key point here is that if we cannot get our documents right in all the small ways then how can our clients trust us to get them right in the big ways. However, in addition, our documents rely heavily on the definitions to ensure the operative clauses work properly. If the definitions are not properly checked then this could cause a fundamental problem with the meaning of the most important clauses in the document. Again, this is a skill that you will develop with time and training as there are specific techniques to use to ensure a completely thorough check. However, once you have done one of these definitions check, you will think twice before inserting a new definition into the body of the text rather than putting it in the table at the front of the document.
24. Preparing closing sets – Or 'bibles' as they are sometimes known (although be conscious that in many jurisdictions clients will be quite confused if you say that you will be sending them a bible!).
25. Non-confidential versions of documents – Before making certain documents available to parties the documents need to be checked to see if they contain commercially sensitive or confidential information relating to another party. This process, therefore, requires identifying the confidential information and redacting it before the document is shared for review. Not the most interesting task but important nonetheless!
26. Trainee Social – At Shearman & Sterling, we have four a year. If you fancy getting involved in the organising, there's always space on the social committee. Otherwise, just make sure you escape the office in time to hit the dance floor.
27. Taking part in calls with clients – Slightly daunting at first, but you quickly get used to it!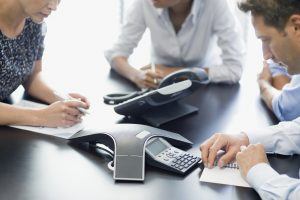 28. Drafting attendance notes – One of the things you quickly learn as a trainee is to carry a pad and pen everywhere you go! On important calls or at important meetings, you will often be asked to produce an attendance note of what was said and agreed. These are important documents. They not only serve to focus everyone's mind after the event to ensure that everyone is on the same page and is clear on what respective action is to be taken; they also stand as evidence of what was said in case of any future dispute arising.
29. Fielding queries from other professional advisers – Bankers, accountants, insurance brokers: we are often the point of contact for the whole team of advisers in a transaction.
30. Company Search Questionnaires – or CSQs to those fielding them every day! These are undertaken during a finance transaction. The trainee will have the first crack, looking through the company's Articles of Association and Companies House filings to ensure that it has sufficient powers and capacity to borrow.
31. Technical training sessions – pay attention, because they come in handy!
32. Advising at pro bono legal clinics – At Shearman & Sterling, you can volunteer at two legal clinics – a general advice clinic (usually housing and debt issues) and a family law clinic (child care and domestic issues) – both provide a brilliant opportunity to get direct client contact as you will interview the client and try to provide practical advice there and then.
33. Attending trials and hearings – When you're in a contentious seat, you'll likely get to go to Court with some of the cases that you're working on. Often you will be required to keep a detailed attendance note and report back to the rest of the team, or you might just be asked along to get exposure to court procedure. Don't forget your suit!
34. Writing "know-how" notes – trainees prepare memos outlining the process for certain tasks – such as how to set up a new company – or summarising research, which other trainees can rely on in future (we're all about teamwork at Shearman!)
35. Drafting document summaries – When a partner or associate only wants the "headlines" they will ask a trainee to summarise. Try to be as concise and punchy as you can.
36. Strongly Worded Letters… – One of the most interesting parts of sitting in a contentious seat is getting insight into how much strategising there is, and letters traded back and forth between parties can pay a huge strategic role in the early stages of a dispute. Trainees will often be allowed the first crack at drafting them so dust off your persuasive-writing skills and run with it (although be prepared for your supervisor to come back with plenty of comments!)
37. Bank-up and Verification – This is important in Capital Markets transactions, where Shearman & Sterling will be signing-off on the accuracy of the information within the Offering Memorandum. Trainees are involved in verifying almost every word in the document, trawling through a company's annual returns, filings and constitutional documents, and any industry back-up, and checking that they are accurately reflected in the OM.
38. Preparing first drafts of transaction documents – While learning to draft minutes and resolutions is an important skill, trainees often are asked to produce the first draft of the main transaction documents, such as the SPA, or APA. (Don't worry if this seems daunting, we tailor and mark up precedent documents, you will never be expected to start completely from scratch.)
39. Disclosure exercises – As part of a sale, the management of the target company will usually be asked to make certain disclosures warranting (i.e., promising) certain things to be true about their company. This often requires a team of lawyers to 'educate' the management about the legal implications of each of the warranties to ensure that full disclosure is given. This may involve a trainee and a more senior lawyer spending a full day with the management team in the target company's offices to walk them through each of the statements that they will need to sign-off on and obtain all additional detailed information that is required to be disclosed.
40. Dealing with regulatory bodies – The UK Takeover Panel; the Competition and Markets Authority; the FCA; the European Commission: depending on the team you are in, dealing with these regulators will be a very frequent occurrence. This can be very exciting once you start to see and understand the inner workings of these important policy making bodies.
41. Drafting witness statements – As a trainee you, together with a more senior lawyer, will interview the proposed witness and the trainee will then prepare the first draft of the witness statement. This requires a very specific style of writing: very much a 'story-telling' rather than a persuasive style. These witness statements will then usually form a key part of our case in court so this is a really important role to play.
42. Meeting members of foreign governments – Many of the matters we act on at Shearman & Sterling are very high profile and may have some direct government involvement or at least attract a high level of governmental interest and commentary. There may well be occasions where, at key meetings or at closing, you get the chance for a photo taken next to the head of state of somewhere exotic.
43. Incorporating companies – the corporate/M&A trainees will usually be tasked with incorporations. This is not a complicated procedure and can be done in a single day.
44. Compiling originals – After a closing, the trainee on the deal will be responsible for collecting all the original signature pages (we generally use pdfs to actually close) and compiling them so that we can send out full original versions of each of the documents to the various parties. Not the most glamorous of tasks but still hugely important and surprisingly therapeutic!
45. Business development, i.e. helping to draft presentations and client publications – if the partners are gearing up for a pitch, you might well get the chance to help research the industry or the client, create a corporate structure chart, or help bring all the information together in a slideshow. You may well get to see the partners strategizing and it's a great opportunity to see a really important element of a partner's role.
46. Organising for documents to be notarised, legalised and apostilled for use in a foreign jurisdiction – don't forget to ask about the timing at the outset! While some jurisdictions can do notarisations in 24 hours, it can take weeks in other jurisdictions.
47. Signature Pages – to make life easier for clients who have to sign numerous documents, trainee lawyers compile all the signature pages of each agreement into one single document to be sent to the client, along with clear signing instructions. Certain agreements (the dreaded deeds) have slightly different requirements, so make sure you're paying attention!
48. Department parties – get to know people from other departments and have fun (but not too much… nobody wants to be that trainee…)!
49. Getting to grips with acronyms – SPA, APA, FCA, PRA, ESMA, CMA …this can get confusing!
50. General Pro Bono – Trainees are strongly encouraged to get involved in pro bono at Shearman. It offers a great opportunity to work in cross-departmental teams on hugely varied tasks, and you'll be involved in transactions right from the start so you get excellent experience drafting the Engagement Letter and participating in the Kick-Off Call.
Summary: What do Trainee Solicitors Do?
As you can see, trainees are given many important tasks to work on throughout their training contract, often playing an integral role in deals. The learning curve can be steep, but trainees are supported and given lots of training throughout the training contract.